Haven't had a Byrd thread in a while. Three Picks and a sack in the last two games. The Bills are a far better team with this guy on the field. Hope the Bills and his agent work things out.
@
buffalobills
Jairus Byrd: "I've been here for four years. I want to win here"
Sideline Reactions: Bills 37 - Jets 14
By Joe Buscaglia
JoeB@wgr550.com
Byrd proving his worth
- Ladies and gentlemen, the real Jairus Byrd is back. He's been showing glimpses throughout the season since his return from a bout with plantar fasciitis, and even popped last week with an interception against the Pittsburgh Steelers. Byrd followed that up with one of his biggest games as a member of the team. Two interceptions, a sack and another hard hit on the quarterback on a third down play made Byrd into one of the biggest reasons the Bills won so soundly. It was only a matter of time before the safety got back to his level of abilities, and it seems like he's finally in sync with Mike Pettine's defensive philosophies in full. The Bills will have another hearty decision on their hands at the end of the season, but the drop-off from Jairus Byrd will be noticed if they intend to walk away from him at the end of the year. He's playing his way into a big contract once again.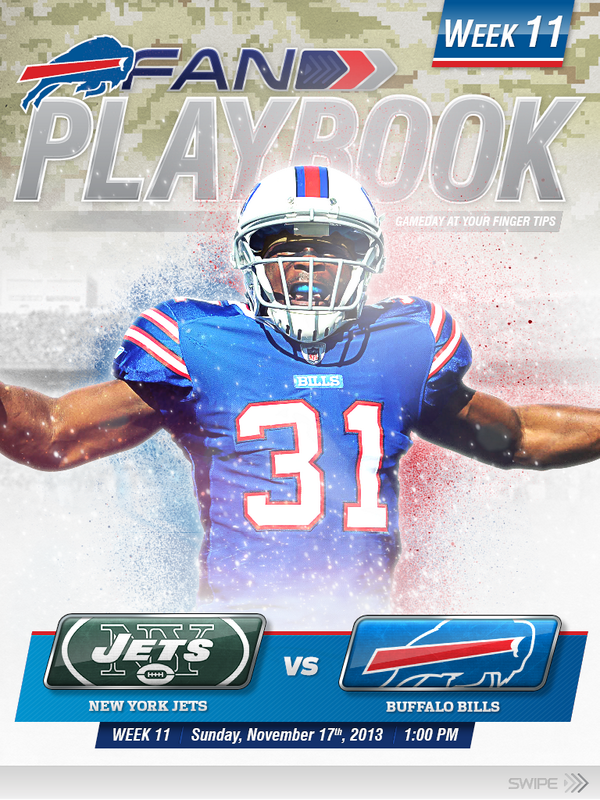 Roth: Bills' Jairus Byrd makes statement in win over Jets
As for Byrd, 27, and his future with the team, it was clear in his post-game news conference how much he wants to remain in a Bills uniform. Money is always a factor but it's not the only factor. He likes where this team is headed. And if the Bills fail to keep Byrd and his 300-plus career tackles, 21 interceptions and 26 total takeaways in the fold, they'll have a lot of explaining to do.
"Honestly, I'm over that,'' Byrd said of his contract situation. "I've been here four years and I want to win games here.
"I'm having a lot of fun,'' he added. "There are a lot of new faces but I've gotten comfortable and gotten a good feel for everyone in the locker room. A lot of people use the saying 'Family' but it really is. If you can go out there and just play with your brothers and have fun, there's nothing like it.''
Sure doesn't sound like a Byrd readying to fly to a greener pasture.
Edited by 26CornerBlitz, 17 November 2013 - 08:31 PM.